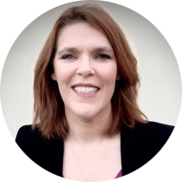 It is with great pleasure that I introduce myself as the Headteacher of Bury St Edmunds County High School. It is an absolute privilege to be entrusted with the job of leading such an exceptional school. School culture, in my view, underpins the success of a school: County High has been commended on the way that students are "considerate and show respect for all". Building on this, I am committed to promoting a collegiate ethos which fosters healthy friendships and ensures the well-being of all, with a positive peer group culture in which academic excellence is celebrated along with the values of empathy, kindness and moral responsibility.
As a parent, I want for your children what I want for my own: for school to be a place where they flourish and feel safe and happy; for school to be a place where their innate curiosity is fostered and challenged by a curriculum that motivates, involves and inspires. School is more than a 'preparation for life': my ambition is that County High alumnae will be able to look back on their experiences here as amongst the most intrinsically rewarding, stimulating and affirming chapters of their lives.
A strong and supportive partnership between the home and the school is fundamental to the success of any child. In order to support this, it is vital that communication is clear and regular and opportunities are structured through the year to constructively seek out feedback. As an outward facing school, I feel that it is important for all groups within the school community to have a voice in the development of the school and that as a school we are approachable and allocate time to listen to the views of all, in both formal and informal contexts. It is by listening and responding that we can ensure we are providing the very best education to every child. We will regulalry consult with all members of the school community around the school development plan that will identify priorities and drive decisions over the course of each year.
I look forward to working in partnership with the whole community to ensure that the next chapter in County High Schools' journey provides exceptional education for all.
Sally Kennedy
Headteacher
---
Associated Pages